Sofia University's Dream Studies Certificate is offered in our Institute of Transpersonal Psychology. It is one of the few Dream Studies certificate programs presently offer at an accredited university in the United States.
The program has an interdisciplinary orientation, exploring dreams from transpersonal, integral, psychological, scientific, mythological, spiritual, religious, and cross–cultural perspectives. Courses cover subjects that include sleep, dreams, and states of consciousness; ordinary, extraordinary, and anomalous dreams; dreams as they relate to health and creativity; a practicum in dream-sharing with individuals and groups; personal mythology and dreamwork; and a final Certificate integration group presentation.
At-a-glance information about this course for your convenience:
| | |
| --- | --- |
| | |
| | |
| | |
| | |
| | $10,000 for non-Sofia students (For students who are currently enrolled in our MATP, MACP, and PhD programs, please contact our Admissions Office at admissions@sofia.edu for details about pricing.) |
| | |
Below are the goals this program aims to equip graduates with…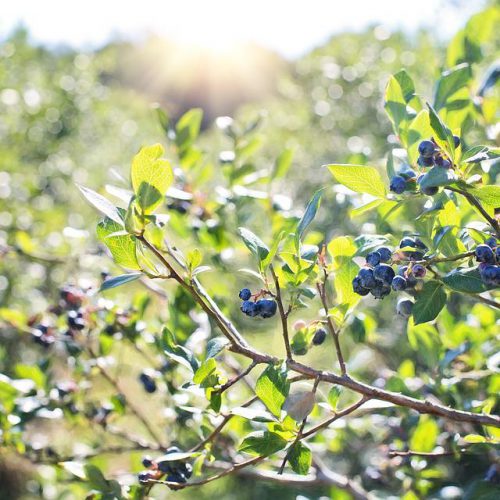 Introduce students to theories, principles, practices, and applications of cross-cultural ways of dreaming.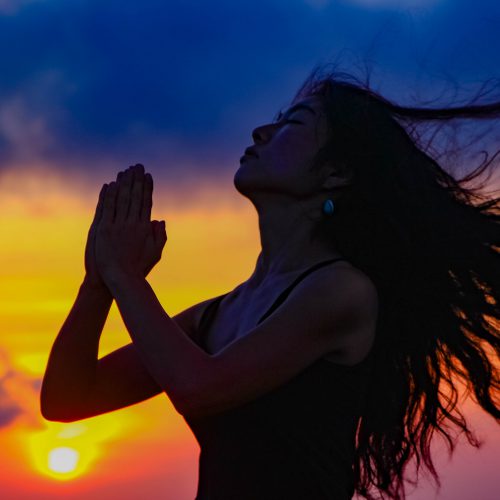 Provide students with opportunities to work with personal and collective dreams both individually and in dream circles.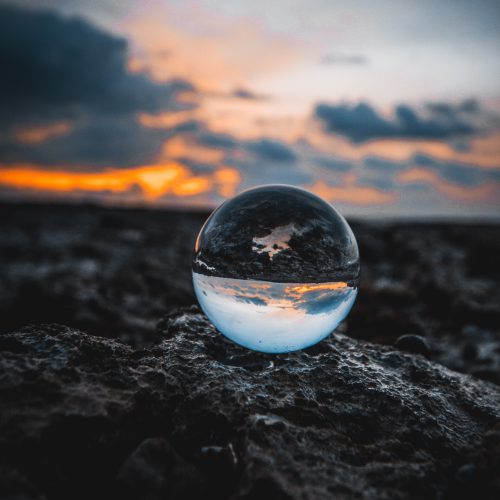 Introduce students to a variety of dream experiences including archetypal, precognitive, cross-cultural, transpersonal, and collective.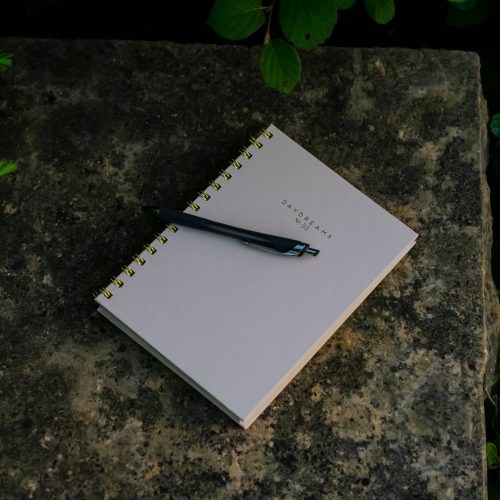 Provide opportunities for students to gain insights about their dreams through multiple ways of knowing such as journaling, creative explorations, and other forms of dream work.
Introduce students to Personal Mythology, Archetypes, Myths, and Symbols, which speak in the language of dreams.
Following the successful completion of our program, students will be able to discuss…
The experiences and states of consciousness that can be referred to as "anomalous" because of their rarity and/or their challenge to conventional explanation.
Transpersonal Understanding
The reasons why most of these experiences defy attempts to consider them as symptoms of severe mental illness.
The difference between a "spiritual emergency" and a "spiritual emergence," and how the former often leads to the latter.
The evidence for parapsychological experiences as well as the challenges to the validity of "psi-related experiences."
The role that anomalous experiences/altered states have played in personal and social, artistic, and cultural breakthroughs.
The psychological and neuropsychological methods that have been utilized to study anomalous experiences and altered states.
Transpersonal Significance
The significance of anomalous experiences/altered states for transpersonal psychology and other transpersonal studies.
A dozen different types of extraordinary dreams and how to work with them.
The neurobiology of the dreaming process as well as its disorders.
Various ways to recall and work with dreams as a contemplative practice.
A number of theoretical stances regarding extraordinary dreams.
The role of extraordinary dreams in transpersonal psychology and other transpersonal studies.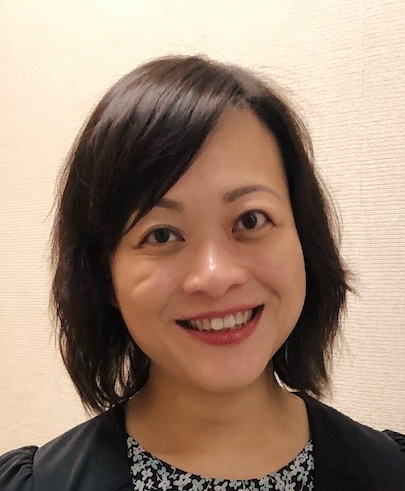 Gratefully, dreams and synchronicities led me to Sofia. I've completed three Dream Studies courses including Anomalous States of Consciousness, Psychology of Extraordinary Dreams, and Transpersonal Approaches to Dreams and Dreaming. These courses have fruitfully enriched my knowledge and experiences in dreams and dreaming by bringing me to another level of dream exploration and expanding my internal and external worldview. I especially appreciate the creative ways I am inspired to bring dreams into waking life, not only benefitting myself but also my clients in the psychotherapy sessions and students in dream classes with positive therapeutic effects.
Ph.D. in Transpersonal Psychology
Angel Morgan, Ph.D. (Director)
Learn more about the director for this program: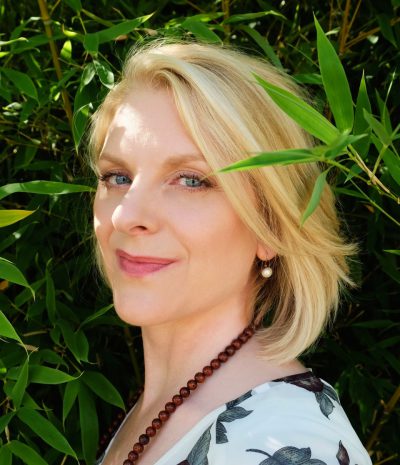 Professor, Transpersonal Psychology
Angel Kwan-Yin Morgan, Ph.D. founded Dreambridge (thedreambridge.com) in 2008. She specializes in dreams, creativity, and the connection between the two (Dream-Arts). She has worked with adults, children, teens, and parents as a Dream-Arts educator since 1995. An interdisciplinary artist and filmmaker, she received her Ph.D. in Psychology after completing the Dream Studies and Creativity Studies programs at Saybrook University. Before that, she received an M.A. in Human Development from Saint Mary's University of Minnesota, a B.A. in Theater, Film, and Television from UCLA, and is a graduate of the Idyllwild Arts Academy.
Dr. Morgan has worked professionally as an actor, director, dancer, singer-songwriter, and visual artist in Toronto, Los Angeles, San Francisco, and Chapel Hill, NC. While raising her two children, she earned her teaching certification from the Rudolf Steiner College and a Quality Classroom certificate from the Institute of HeartMath. For five years she was a Waldorf class teacher in Los Altos, CA, where she taught all subjects (Grades 4 – 8) through storytelling, music, art, and drama, educated parents, and was the faculty co-artistic director.
A recipient of the William Fadiman writing award, she is widely published and has written many dream psychology articles ranging from Cambridge Journals to The Huffington Post. In 2017, she won the Best Screenplay Award from The Buddha International Film Festival in India for a story filled with dreams, spiritual development, consciousness exploration, and humor. Dr. Morgan is a Board Director and Past President of the International Association for the Study of Dreams, and a member of The American Psychological Association. She is a Professor in the Transpersonal Studies program at Sofia University.
An experienced lucid dreamer, she started learning about her own dreams when she was four years old from her father, a psychologist who gave her tools from Kilton Stewart's Senoi Dream Theory. Her other dream mentors as a teen and young adult were Eduardo Duran, Ph.D, and Clara Stewart Flagg, the widow of Kilton Stewart.
Licensures & Certifications:
Certificate in Dream Studies
Certificate in Creativity Studies – Saybrook University
Waldorf Teacher Training – Rudolf Steiner College
Quality Classroom Certificate – Institute of HeartMath
The Dream Studies Certificate can be earned alone or in combination with our MATP, MACP, and PhD programs. To receive a Graduate Certificate in Dream Studies, students must successfully complete a minimum of 13 units. The following courses fulfill Dream Studies certification requirements:
This course focuses on the experience of extraordinary dreams and how they impact the dreamer's behavior. These unusual dreams are characterized by a vividness and intensity that makes them difficult to forget. They have been known to launch religious movements, inspire creative productions, and to change the course of relationships, vocations, and personal mythologies—the cognitive-affective maps that direct people's life decisions. The conventional scientific approach has been to focus on recent dreams gathered from surveys or sleep laboratories, considering extraordinary dreams "outliers" or exceptions. This course assumes the position that highly memorable dreams need to be at the forefront of dream science, as they afford an invaluable route into psychology's understanding of the psyche. These dreams tend to be "transpersonal" because their content extends beyond the socially constructed identity of the dreamer. They have been termed "big dreams" by Carl Jung, "mythic dreams" by Mircea Eliade, and "dreams of the light" in the Upanishads. Extraordinary dreams may foretell the future, may initiate social movements, and may provide breakthroughs in art, science, and technology.
Practicum course: An introduction to the world of dreams and dreaming. Explore projective dream work, multiple layers of dream awareness, synchronicity, and culturally diverse ways to engage with dreaming. Record dreams in a dream journal. Work alone and with others to gather greater insight into dreams. Deepen understanding of how dreams can facilitate transpersonal awareness.
This course explores archetypes, myths, and symbols as living energies that transcend time and culture. Students will reflect both personally and conceptually on themes from several different cultures, and express their insights in writing and symbolic art.
GPHD8452/MTP8452 PTSD Psychology and Healing Methods (3 Units):
Psychological trauma can lead to a constellation of persistent disorders including anxiety, depression, and recurring nightmares. This constellation, labeled Post- Traumatic Stress Disorder (PTSD) by the American Psychiatric Association's Diagnostic and Statistical Manual (DSM), is a condition that follows experiencing or witnessing life- threatening events that exceed one's coping capacity, emotional resources, and/or existential worldviews. When the person who suffered the trauma has not been able to recover, gain equilibrium and "get on with life" this dysfunction is typically attributed to the traumatic experience. PTSD survivors extend well beyond combat veterans. The phenomena of cultural PTSD, and intergenerational PTSD persist around the globe accompanied by a great need for transpersonal healing. There are many effective treatments for PTSD survivors, ranging from conventional to transpersonal and various combinations. This course emphasizes both the current scientific "evidence based" treatments for PTSD, and other healing methods for PTSD including alternative, holistic, cross-cultural, creative, arts-based, humanistic, existential, and transpersonal approaches.
GPHD6214/MTP6214 Anomalous States of Consciousness (3 Units)
An altered state of consciousness may be defined as any state of consciousness that deviates from normal waking consciousness in terms of marked differences in the level of awareness, perception, memory, thought, emotion, behavior, and the way we experience time, place, and self-control. In this course, we explore ways these states may be induced by meditation, psychoactive medicines, fever, psychosis, sleep, and religious experiences. Particular interest in the ways altered-state experiences may inform and transform ordinary, daily life.
To conclude the Dream Studies certificate, students will write an integration paper and give an artistic presentation in this course.
Frequently Asked Questions (FAQs):
Our FAQ section provides a quick and comprehensive guide to answer your questions about Sofia University's Dream Studies Certificate program.
Start by submitting an application
Submit a 1-page statement of purpose
Provide transcripts showing the completion of a degree, Bachelor or Master's degree accepted
Schedule a faculty interview
Students will not need to submit a statement of purpose or interview with Sofia faculty, they can just enroll in the required courses and enroll for the certificate.
Yes, in many U.S. states*, units in our Dream Studies certificate program can be transferred to either the MA in Counseling Psychology (MACP), MA in Transpersonal Psychology program (MATP), Ph.D. in Transpersonal Psychology program (PhD), or Chinese-Language MA in Transpersonal Psychology Online (MATPO) program. Please note that the units can only transfer to one degree program.
*Please check with the Admissions Office to see if your state applies.
Prospective students who are interested in enrolling for the Dream Studies Certificate program must have the following:
B.A. degree with a 3.0 GPA
Provide a one page Statement of Purpose
Complete an Interview with the Instructors
The Dream Studies Certificate program has three start dates per year. For 2023/2024, these are: Summer – July 3, 2023; Fall – October 2, 2023; Winter – January 8, 2024.
The program is designed to be completed within a 12-month period. This duration allows students to thoroughly explore the various aspects of dream studies.
The total cost of the program is $10,000 for non-Sofia students. For students currently enrolled in our MATP, MACP, and PhD programs, please contact our Admissions Office at admissions@sofia.edu for details about pricing.
Yes, the Dream Studies Certificate program is delivered in a 100% online format. This ensures flexibility and accessibility for students around the world.
The Dream Studies Certificate program is taught by Angel Morgan, Ph.D., Robert Wood, Ph.D., Nancy (Ilana) Rowe, Ph.D., Ted Esser, Ph.D., and Kundan Singh, Ph.D.