This professional certification program in life coaching at Sofia University is founded on the belief that true transformation requires experiencing a deeper holistic understanding of the body, mind, and spirit. The 20-week program incorporates weekly participation in online lessons, cohort discussions, real-time coaching practice, and opportunities for self-reflection.
This is a transpersonal approach to coaching that builds on both the International Coaching Federation's core competencies and a proven framework, the GROW model. Participants deepen their transpersonal and transformative knowledge, engage in ongoing experiential practices, collaborate with colleagues, and practice coaching skill capacities within a safe and collaborating group process. The program begins with a three-day virtual seminar and continues with online learning and discussions, teleconference coaching practice, and accredited coach mentoring. The program supports participants' multiple coaching niches from external personal and professional businesses to internal company leadership positions.
Once the program is successfully completed, students receive the Leadership and Transformative Life Coaching Certificate of Completion, which is recognized by the International Coaching Federation. Our goal is to provide students with the confidence to market and expand their coaching base, develop their own unique coaching style, and strengthen their leadership effectiveness to make a difference.
The Course is divided into 3 major areas of rigorous training:
Weeks 1 – 6: Setting the foundation and fundamentals for transformative coaching through a transpersonal lens. You will build on 8 International Coaching Federation core competency coaching skills and practice coaching from the first day.
Weeks 7 – 13: Deepen your experiences of transformative and transpersonal qualities of coaching. You will continue being supervised and mentored while practicing your coaching with outside clients and peers.
Weeks 14 – 18: Getting Down to Business. While continuing to practice your newly discovered coaching skills, you will focus on the ethical standards and conduct of coaching and develop a strategic roadmap for building a coaching practice and/or advancing your leadership presence.
Weeks 18 – 20: Submit a recorded coaching session to your mentor for a performance evaluation required to achieve your ICF credential.
Our goal for you is that upon successful completion of this program, you will have gained confidence to continue to expand your coaching client base and develop your own unique coaching style. You will have increased self-awareness, implemented self-monitoring and celebrated self-improvement which will be an internal skillset that evolves into a greater coaching capacity for increasing you and your clients' successes.
At-a-glance information about this course for your convenience:
Here are some of the key takeaways you can expect to walk away from this program with:
Earn a Leadership and Transformative Life Coaching Certificate of Completion for 99 hours of Approved Coach Specific Training Hours, that includes group and 1:1 mentoring and performance evaluation, and is aligned with the newly designated Level 1 requirements from the International Coaching Federation (ICF) in preparation for continued accreditation with the ICF.
Develop and apply coaching core competency skills of how to engage with your clients in meaningful ways that build trust, deepen insights and inspire a movement toward desired actions. You will be accruing coaching practice hours all along the way that can be applied to your ICF credential.
Create a strategic roadmap for how to build a coaching practice that ignites your niche and supports your clients' potentials.
Increase your effectiveness as a leader and develop a greater sense of how to engage others and increase performance advancing your career aspirations.
Experience a deeper understanding of transpersonal (body, mind, emotional, spirit) approaches that support multiple coaching niches from personal to professional fields of interest.
6. Professional Standards
Demonstrate a strong understanding of the coaching code of ethics and how continued self-awareness, self-monitoring, and self-improvement contribute to the highest standards of professional coaching.
The professional certification program in life coaching at Sofia University paves the way for a multitude of rewarding careers that focus on guiding individuals to personal and professional success.
As a certified life coach, you can guide people through their personal challenges, helping them set realistic goals and devise a plan of action to achieve them. Whether working with individuals or groups, you can employ the transpersonal and transformative approaches learned in the program to help clients foster growth and maximize their potential.
Leadership Development Coach
Leverage your understanding of transpersonal approaches and leadership qualities to coach professionals into becoming more effective leaders. Working in this capacity often involves corporations, small businesses, or even non-profit organizations, where you can contribute to enhancing team dynamics, improving communication, and nurturing transformative leadership skills.
As a career coach, you can help individuals identify and achieve their professional goals. This involves working with clients to understand their abilities, identify their career aspirations, and develop a strategic roadmap for success. Your knowledge of professional standards and coaching ethics will be invaluable in this role.
Use your skills to guide individuals on a journey to holistic wellness. By focusing on the mind, body, and spirit, you can help clients develop healthy habits, make positive lifestyle changes, and improve their overall wellbeing. This approach aligns perfectly with the transpersonal methodologies emphasized in the program.
In this role, you would guide entrepreneurs and business leaders towards achieving their business objectives. Using your coaching skills, you can help these individuals strategize, plan, and execute their ideas successfully. This could include everything from starting a new business to restructuring an existing one.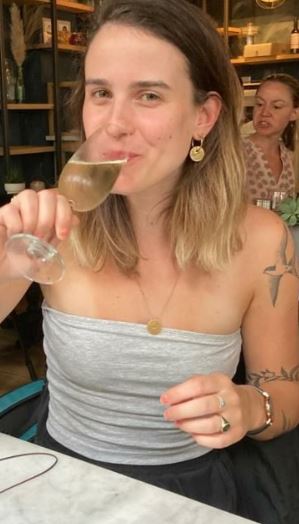 Early 2021 I started the Leadership & Life Coach course at Sofia University. I have loved every minute of the course! I want to thank the incredible professors, my peers, and my clients who have helped shape me as a coach. The most incredible part is being able to apply my coaching skills to my own situation. When negative thoughts appear I am able to consciously reframe and think "What can I do?" rather than dwell in all that I cannot. I'm excited to start my career as a Life Coach and continuously work on myself to heal, be a better me, and ultimately coach.
Alumnus, Transformative Life Coaching Certificate Program
Coaching is a powerful and transformative process that empowers individuals to reach their full potential and achieve their desired outcomes. Rooted in collaboration, trust, and support, coaching provides a structured framework for personal and professional growth.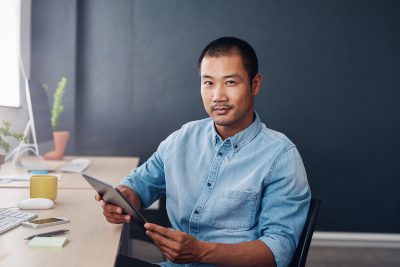 We define coaching as partnering with others in a thought-provoking and creative process that inspires them to maximize their personal and professional potential.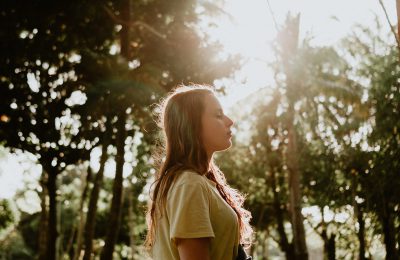 Transpersonal coaching works with the whole person – mind, body, emotions, spirit and empowers clients to rise above limiting beliefs, closed mindsets, and unwanted behaviors that inhibit growth.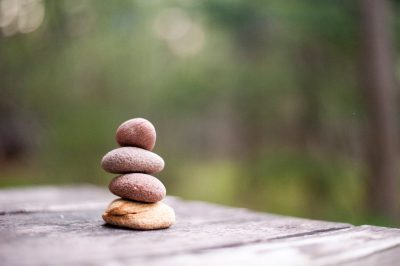 Transformative coaching expands upon coaching and empowers clients to shift from within themselves, to examine what is true about how they are being and how that reflects upon their outcome. It supports a new way of thinking or a shift in perspective.
Learn more about the instructor for this program:
Professor, Transpersonal Psychology
Tami Mensh earned her Masters of Transpersonal Psychology degree and Life Coaching Certificate from Sofia University. She is an ICF certified coach and Adjunct Professor/Lead Coach for the degree and Transformative Life and Leadership coaching certificate programs.
Tami works at the intersection of transpersonal principles and cutting-edge transformative coaching. Her depth of experience is also informed with over 30 years immersed in marketing and entrepreneurship. She is the founder of the Kaleidoscope Lounge and Coaching- where curious people come for fearless and experiential learning, as well as host of the Emerging Consciousness Global Online Summit. As a trained Circle and Way of Council leader, she guides people in the processes of the human experience and authentic relationship.
Her teaching style has palpable energy, is inspiring and growth oriented. She is a loving catalyst who has helped many clients and students to connect to their own deep inner wisdom, with that which makes them feel fully alive, and the gifts they were meant to bring into the world.
Licensures & Certifications:
Masters in Transpersonal Psychology

ACC coaching accreditation with the International Coaching Federation
ICF 2022 Capitol Coaches Conference Speaker/Presenter
Trained in the Power of Embodied Transformation and The Power of Presence
Navigating Psychedelics for Therapists and Clinicians Certificate
Experienced Circle Leader
Creator and host of the Emerging Consciousness Global Online Festival
Trained Way of Council facilitator
An ICF-Accredited Coaching Institute
Offering Southern California students the 'Gold Standard' in professional coach training through ICF accreditation.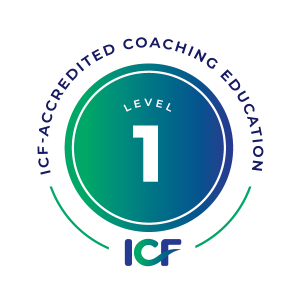 30,000

Over 30,000 ICF Members in 130+ countries
24,000

Over 24,000 ICF Credential holders
Frequently Asked Questions (FAQs):
Frequently asked questions about this program.
The ICF serves as a global member network of professional coaches. The ICF credential is the only globally recognized professional coaching certification. More information about their requirements and levels of coaching can be found on the ICF site, coachingfederation.org/about.
Bachelor's Degree (*Students with an Associate degree in a field similar to coaching such as Human Resources, etc. may be able to enter. Please speak with the Admissions Office to better understand the program and identify if this is the right fit for you).
The total cost for the program is $6,400. All materials are included, and the tuition is due at time of registration.
Successful Completion of Program Training Requires Participants to:
Attend a 3-day online launch with a commitment to be an active participant.
Attend 31 hours Video/Audio Webinar Conferences on a provided Zoom platform – 2 hours of practice-coaching and mentoring (required: a camera on your device).
Attend 3 hours of individual mentoring in preparation for your final evaluation
Submit 10 self-reflections from coaching assigned peers and/or clients.
Submit 3 self-reflections from coaching assigned peers and/or coaches.
Review and evaluate online support resources to include reading, videos, and self- Assessments.
Engage in experiential Transformative and Transpersonal practices.
Participate in Online Peer and Trainer Discussions.
Schedule time for an average of 4.5 hours of study/coaching practice each week. .Successfully pass an evaluation from a submitted recorded and transcribed coaching session in weeks 19 and 20.
Students will earn a Transformative Coach Certificate of Completion for 99 hours of Approved Coach Specific Training Hours (ACSTH) currently designated to meet the Level 1 criteria by the International Coaching Federation (ICF), the globally well-known gold standard organization for supporting coaches in all niches of coaching. Students will be fully prepared to coach clients and complete additional requirements for ACC accreditation with the International Coaching Federation. Students will also work directly with Accredited Coach Trainers who will be supervising and mentoring them through experiential transpersonal practices and transformative learning.