Location matters when you want to be proud of your educational background.
Sofia is rich with opportunities to participate in the community, develop relationships with like-minded passionate individuals, form special interest groups, and gather together in numerous ways to learn. Sofia University students stem from a broad range of professional backgrounds including education, business, health, law and theology who have reached a point in their lives when they desire to pursue areas of personal growth, career development, and community contribution.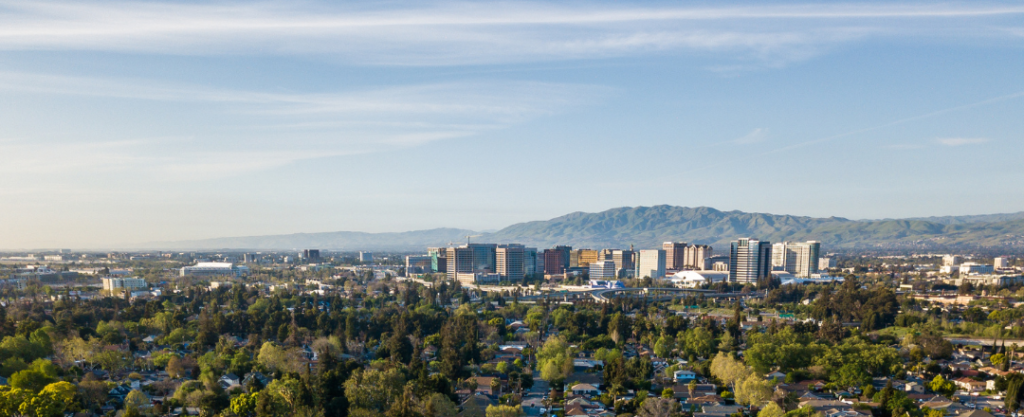 Sofia University offers its northern California students the best of many worlds. The accessibility of the Palo Alto campus to a diverse mix of cultural, educational and recreational resources gives students a little bit of everything.
Venture to the Santa Cruz mountains and foothills and relish in lush wine country, miles of public beaches and a protected state park habitat for coastal redwoods. Explore the rich history of San Francisco, a bustling metropolitan city that is home to the Golden Gate Bridge, Nob Hill and the birthplace of humanistic psychology.
The nearest airport to our Palo Alto campus is SFO International. Click below for an interactive map containing driving directions to our campus:

Sofia's Costa Mesa campus is nestled in the heart of Orange County, a thriving community that houses several Fortune 500 and 1000 companies. Known for its proximity to many beaches and resorts along the Pacific Ocean, the Orange County economy includes leaders in business and professional services, healthcare services, information technology, and logistics and transportation.
The university's prime location to several major freeways makes it easily accessible to neighboring city, Los Angeles, home to an equally thriving community.
The nearest airport to our Costa Mesa campus is John Wayne Airport in Santa Ana. Click below for an interactive map containing driving directions to our campus:
We are dedicated to highlighting, supporting and celebrating the diversity of our students, staff, and faculty at Sofia University.
Our community has a deep commitment to developing and maintaining an environment where all members of the community are valued and respected regardless of race, ethnicity, sexual orientation, gender identity, socio-economic status, religion, age, physical ability, medical condition, or political orientation.
Diversity at Sofia University is supported on multiple levels by committed action.
For example, faculty must demonstrate highly developed awareness and skills in diversity/cultural competency. We routinely provide training, either on campus or through participation in off-site training programs and workshops for faculty, students, and staff. We have also initiated a major project designed to facilitate the inclusion of literature representing diverse perspectives into our courses and to ensure that diversity issues are explicitly addressed in course work.
Committee on Diversity and Equity (CODE):
We also have a team that is dedicated to raising awareness of and celebrating diversity here at Sofia. The Committee on Diversity and Equity (CODE) is a cross-constituency diversity-focused advisory and support committee consisting of students, staff, and faculty. CODE is dedicated to mobilizing Sofia's community (staff, faculty, students, and board of trustees) to create a culture that supports all the diversities within Sofia and works to ensure equity within each of the sub-communities as well as in the whole community – especially as related to those diversities. The team does this through acting as sponsors for events, dialogue with the administration about diversity matters, and working on strategic projects.
The team meets every two weeks during the on-campus academic year and new members are welcome.
For more information about diversity at Sofia or the work of CODE, please email us at diversity@sofia.edu.