About the Sofia University Academic Catalog:
The Sofia University Catalog is an annual publication with an effective date of the first day of the Summer Quarter. The catalog contains Sofia's academic calendars, programs, policies, tuition and fees, admissions requirements, and graduation requirements.
Every effort has been made to make the catalog accurate as of the date of publication. However, all policies, procedures, fees, and charges are subject to change at any time by appropriate action of the faculty, administration, or Board of Trustees.
Sofia University is an equal opportunity educator and employer. This publication is available in alternative formats upon request. Contact the Office of Admissions, 1069 East Meadow Circle Palo Alto, California 94303-4231 | (888) 820 – 1484
Below is the catalog for the current year, 2023.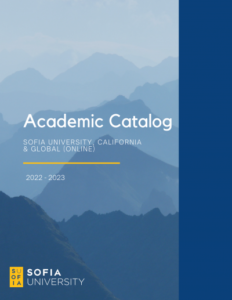 2022-2023 Academic Catalog
Below you will find academic catalogs from previous years.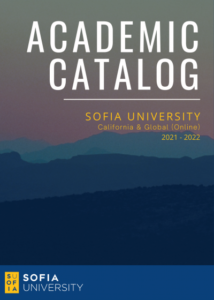 2021-2022 Academic Catalog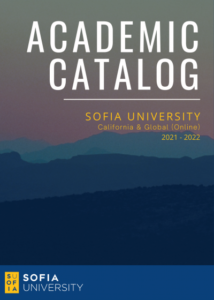 Winter/Spring 2022 Academic Catalog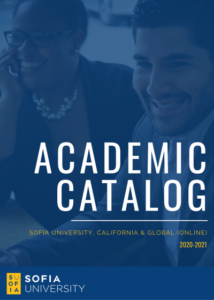 The catalog was updated on July 1, 2021. Please view the changes by clicking the link above for the addendum.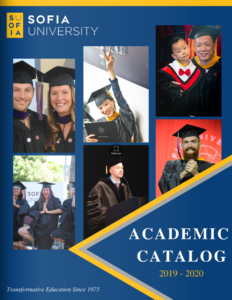 2019-2020 Academic Catalog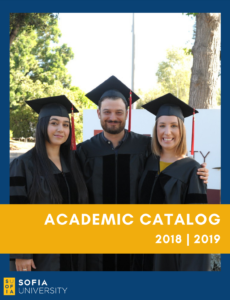 2018-2019 Academic Catalog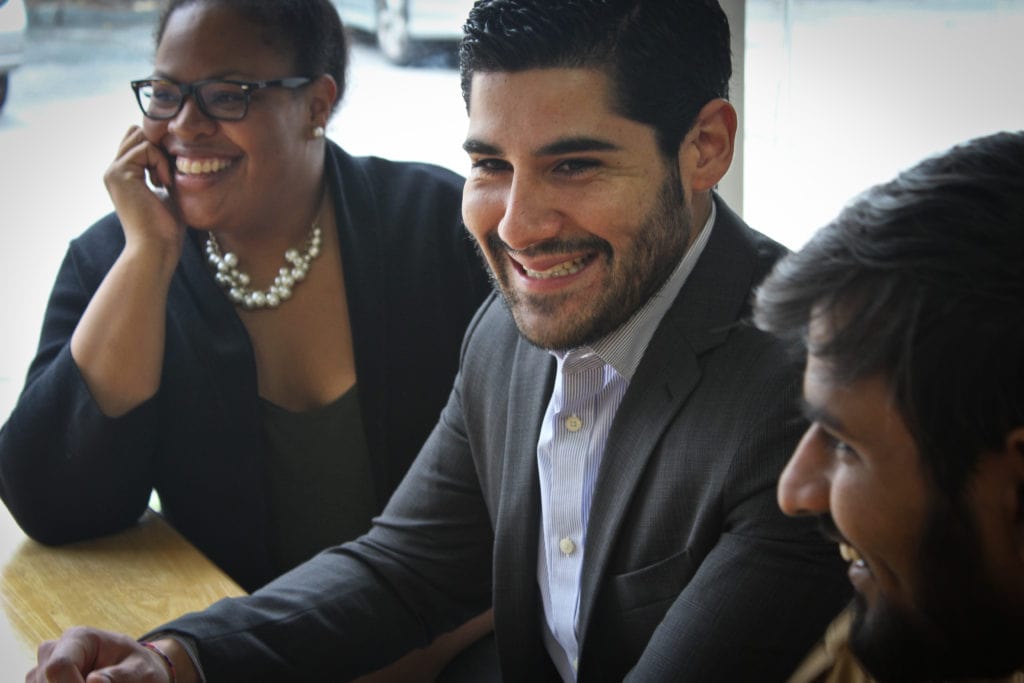 Speak with an enrollment advisor today to apply.