Sofia University has been at the forefront of scholarly research in the field of transpersonal psychology since the establishment as the Institute of Transpersonal Psychology in 1975.
The Doctor of Philosophy (PhD) in Transpersonal Psychology builds upon your prior master's degree through exploration and consideration of both classic and modern studies of transpersonal psychology. You will strengthen your research and analytic skills while simultaneously carving out a deep understanding of the multiple dimensions of our human experience.
Our PhD program is facilitated primarily online, and includes four residential seminars during the three-year program. These seminars are offered twice a year, either in person (*safety permitting) or through virtual teleconferencing, for 5 consecutive days each. You'll experience an academic seminar that combines community building, mind-body practices, and deep reflection on key topics in the field.
Through the PhD program, we invite you to develop holistic, research-based applications to the challenges and opportunities that humans alone and in groups experience. The program applies transpersonal principles to help foster transformation individually, socially, and professionally.
To complete the doctorate in three years, you will engage in 9 units per quarter, moving through each of the core courses. You will complete your dissertation "Mini Proposal" by the middle of your second year, setting into motion your work on this major contribution to the scholarly literature. Throughout the dissertation process, you will register for a sequence of courses that support you through each research and writing phase, and that keep you in regular contact with your faculty committee.
The PhD journey takes 3 years to complete as a full-time member; part-time study can also be arranged.
State Authorizations for Distance Education
Sofia University is licensed, registered, authorized, certified, or formally exempt in the following states and territories as indicated on our State Authorizations page.
Professional Licensure
Please visit our Professional Licensure page for more information.
At-a-glance information about this course for your convenience:
| | |
| --- | --- |
| | |
| | |
| | |
| | |
| | |
| | |
| | Online + Low-Residency (This includes four residential seminars during the three-year program. The academic seminars combine community building, mind-body practices, and deep reflection on key topics in the field of transpersonal psychology.) |
| | Click here to see admissions requirements |
My time at Sofia University–the course work, the opportunity to collaborate so closely with the faculty, and the commitment to whole-person education– allowed me to refine my vision for the Inner Explorer program, develop and pilot it in various iterations and finally to rigorously study the effects. These have all proven critical steps in my ability to co-found this nonprofit company, launch several programs, and most importantly, help children succeed in school and ultimately in life.
Alumna, PhD in Transpersonal Psychology
Providing you the tools and curriculum to embrace the fullness of your human capacity to help solve the greatest challenges facing society today.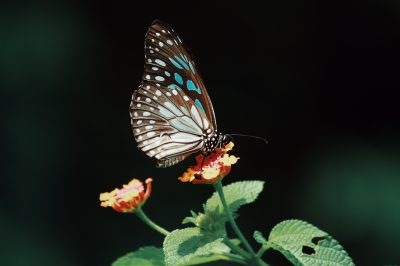 Intensive inquiry in transpersonal philosophy, theory, and research.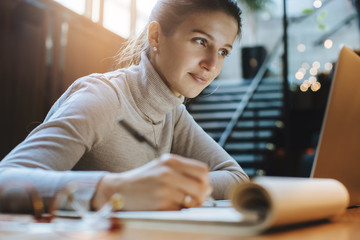 A research methods sequence that prepares students for dissertation work.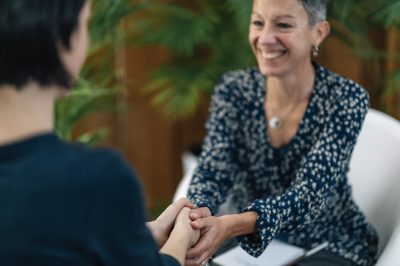 Integrative and transformational educational experiences of community-building and applied learning.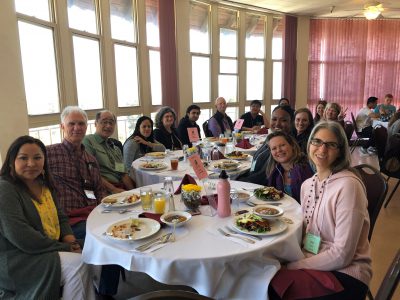 Twice yearly off-campus seminars in Northern California. To learn more, we invite you to visit our seminars page.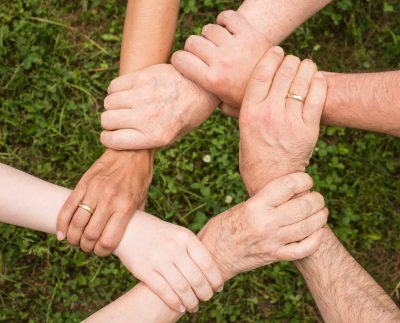 An optional community praxis sequence.
Here's what you can expect to walk away from this program with…
Analyze and explain human behavior in a variety of contexts and situations using theoretical models, empirically-supported methods, and research in the field of transpersonal psychology and the wider field of psychology.
Employ best practices in social science and humanistic research methodology in the design and conduct of original psychological research.
Integrate knowledge about and sensitivity to the experiences and perspectives of diverse populations, including but not limited to race, culture, socioeconomics, age, gender, sexual relation orientation, and disability, in research and applications of transpersonal psychology.
Communicate effectively using a variety of media and genres to meet the needs of the circumstances and intended audience across a range of personal and professional purposes and settings.
Reflect upon their own whole-person development, including growth in mind, body, spirit, creativity, and community, and identify opportunities for continuing development.
Integrate relevant moral and ethical frameworks with key concepts and practices drawn from transpersonal psychology in the development of solutions to professional and community problems.
Pick the path that speaks to your journey – both personally and professionally.
Applied transpersonal psychology in business and organizations.
Career outcomes include:
Non-Profit Work
Law
Consultants
Social Work
Consciousness and creativity studies.
Career outcomes include:
Researcher
Social Advocate/Leader
Teaching
Whole systems approach to health and well being.
Cognitive psychology and neuroscience.
Career outcomes include:
Psychotherapists
Counselors
Physicians
Our Community's Commitment To Diversity Is Echoed Through Our Students:
The following is a list of diverse essays published by our graduates.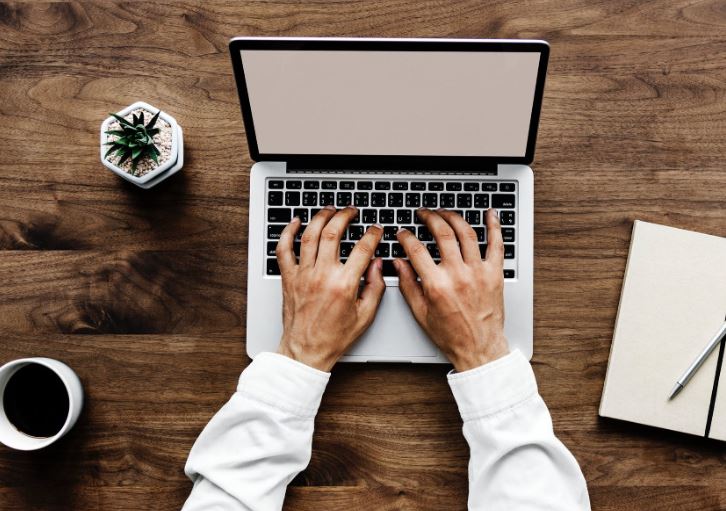 The Night Gives a Horizon:
An Intrinsic Case Study of the Lived Posttraumatic Growth Experience for Three Black Women Sexual Abuse Victim/Survivors
Elementary Students as Transpersonal Researchers:
Guided Cognitive Imagery on Science Test Scores Using a Mixed-Methods Approach
The Relationship Between Sanctification of Marriage and Commitment in the Context of Monogamous Heterosexual Marriage Relationships
How Compassion Affects Lives: A Qualitative Study on the Experience of Compassion and the Long-Term Outcomes after Compassion Training in a Sample of Women
The Relationship between Mind-Body-Spirit Integration and Spontaneous Remission of Cancer:
A Multiple-Case Study
An Action Research Inquiry into Three Community Gardens:
Toward a Greater Understanding of Ecological Resilience
Exploring Self-Transformation Within the Lives of Yoga Teachers in the United States
Investigating the Efficacy of Equine Assisted Therapy for Military Veterans with Posttraumatic Stress Symptomology
The Effects of Gratitude on the Integration of Self-Transcendent Experiences:
A Qualitative Study
Couple-Actualization:
An Abductive Study of Self-Actualization in the Context of Couples Relationships
Jewish Exile Into Dominant Culture:
A Decolonial Perinatal Psychology of Westernized Jewry's Identification With the Aggressor as Historical Trauma Response
Religion and Spirituality in Parenting Children Within the Autism Spectrum as a Single Parent
Alternate Title: Religión y Espiritualidad en la Crianza de Los Niños dentro del Espectro del Autismo como Padre Soltero
To receive a PhD in Transpersonal Psychology, students must successfully complete a minimum of 75 units. The following are specific degree requirements.
Core courses introduce students to foundational theories and research methods in transpersonal psychology. As part of the Core, students must attend and successfully complete four residential seminars (i.e., GPHD7000 taken four times) during their matriculation in the PhD program.)
Students deepen their knowledge of transpersonal theory, research and applications through the selection of elective courses; they may opt to pursue a concentration to fulfill a portion of the electives requirement. Concentrations are offered in four areas of study, contributing 15 of the 28 units for this area of study:
Applied Transpersonal Psychology in Business and Organizations
Whole Systems Approaches to Health and Well-Being
Consciousness and Creativity Studies
Cognitive Psychology and Neuroscience
The dissertation is structured as a sequence of six 3-unit courses. Each quarter's course, students are expected to accomplish a specified number of activities related to dissertation planning, researching and writing. The courses guide students through the various steps in developing a faculty committee and research proposal, conducting research and analyzing data, and writing and defending a comprehensive report about the results.
The Advancement to Candidacy process is designed to enable students to demonstrate their attainment of academic writing and critical thinking skills at a level appropriate for the conduct of independent dissertation research. To complete the process, students must complete the following milestones:
GPHD8997 – Introduction to Dissertation Proposal Writing ("Mini-Proposal") (3)
DOC9001-1 – Dissertation: Committee Formation and Final Proposal (3), during which a meeting with the Committee concerning the dissertation proposal is held and the proposal is approved.
Frequently Asked Questions (FAQs):
Below you'll find some frequently asked questions about Sofia University's PhD in Transpersonal Psychology program, providing additional details about the course structure, its timeline, and other key aspects.
The PhD in Transpersonal Psychology is primarily conducted online, with four residential seminars that occur over the course of the three-year program. These seminars may be held in-person or via virtual teleconferencing, and span five consecutive days each.
Yes, while the course is designed to be completed in three years as a full-time student, arrangements for part-time study can be made.
The "Mini Proposal" for your dissertation is due in the middle of your second year of the program. This initiates your work on the dissertation and keeps you engaged with your faculty committee.
The estimated total cost of the PhD in Transpersonal Psychology program is $71,450. It is also estimated that the total fees will be $3,575.