Congratulations To The Class of 2023 From Everyone At Sofia University!
Unfolding Possibilities For A New Renaissance...
Welcome to Sofia University's 2023 Commencement as we celebrate an unfolding pageantry of possibilities for a new Renaissance in the 21st century. The metaphor of the Renaissance speaks to an era that revolutionized the world through cross-fertilization of ideas, disciplines, and cultures. Today such synergies are taking shape as we embrace this moment of unpresented convergence.
Here at Sofia, students, faculty, and experts exemplify the spirit of intellectual curiosity, innovation, open-mindedness, and interdisciplinary collaboration that defined the Renaissance. This celebration of our shared intellectual exploration and collaboration offers inspiration and inspires hope for positive change, innovation, and the advancement of knowledge and wisdom.
By applying our transpersonal philosophy to psychology, computer science and business, Sofia University is helping to nurture creative thinking, and propel the next generation of leaders to shape a more inclusive, technologically advanced, and spiritually attuned world. Where Michelangelo created breathtaking masterpieces and Galileo made groundbreaking scientific discoveries, we now live at a time when the great wisdom traditions are converging with advanced technologies to reveal the interconnectedness of different disciplines, cultures, and identities.
The 2023 graduates of Sofia University are forging new paths of transformation. We applaud them for their courage and tenacity to be catalysts of an emerging new renaissance.
Congratulations. And thank you.
The Renaissance is not just a historical epoch; it is a timeless reminder that creativity, innovation, and the pursuit of knowledge have the power to transform individuals, societies, and the course of history.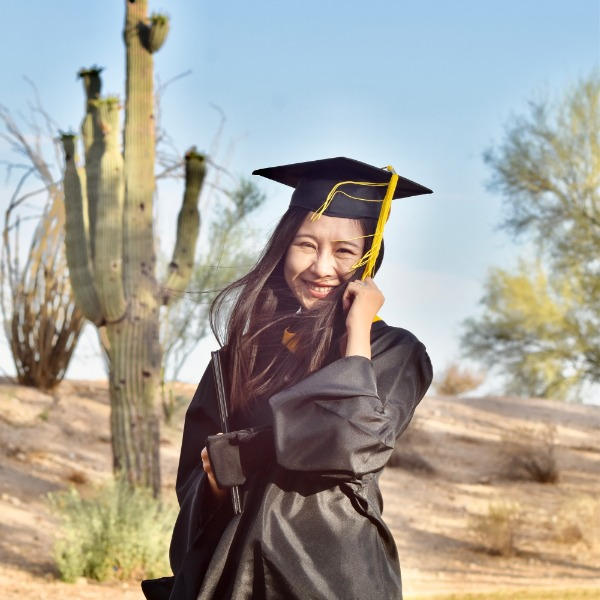 Want to join the celebration?
Join your classmates at this year's in-person ceremony in Costa Mesa, California! Here are a few things to get started on if you are participating in this celebration:
Have a question? Consult our FAQ section, below…
Saturday, September 23, 2023 at 4:30p in our Costa Mesa campus.
The Commencement ceremony will be held in our Costa Mesa campus at 3333 Harbor Blvd., Costa Mesa, CA.
No there is no rehearsal this year.
You should arrive by no later than 2:30pm.
You will need your purchased Cap and Gown. We will NOT have any available for purchase onsite.
Yes, you will need your Cap and Gown in order to walk across the stage.
There is plenty of parking on our Costa Mesa campus. Signs will be posted.
You will not be limited to the number of guests you invite. Attendees will not need tickets. Please confirm how many guests will attend on your Graduation form.
Yes, we provide accommodations for guests with special needs, however student.services@Sofia.edu needs to be contacted in advance.
Guests may arrive starting at 2:30pm.
The closest airport to the Sofia University Costa Mesa campus is 11 miles away: John Wayne Airport, Orange County (SNA).
Other options include Long Beach Airport (LGB) and Los Angeles Airport (LAX).
Online sites for motel/hotel reservations generally have the best deals. There are many hotel & some Airbnb options in the Costa Mesa campus area. You will need to make room reservations on your own. Suggested hotel: Crowne Plaza.
Note: The University has made arrangements for a block of discounted rooms ($164) at a nearby hotel, the Crowne Plaza which is only 10 minutes from Campus. There are a limited number of discounted rooms available through Monday, August 28th on a first come first served basis. For the discounted rate, make sure to use the Group Code: SUS. The hotel will include a breakfast (2 breakfasts included with a 2 Queen bed room) and a $10 discounted daily parking rate at the Crowne Plaza. See link.
Hotel to Campus: 3.1 miles (7-8 minutes).
Airport to Hotel: 3 miles (5-10 minutes, without traffic).
This year's Commencement venue will be held outside at our Costa Mesa campus. Please check the weather and dress accordingly. If the weather becomes extreme, we will have an alternative in place.
It may get warm during the ceremony so wearing something cool under your cap and gown is suggested.
Yes you may wear flowers with your cap and gown.
If you purchased (not rented) your cap you may decorate it.
If you purchased (not rented) your cap and gown it is yours to keep.
For the Procession, you will line up by degree level, then program. Staff will be there to assist. For example: Bachelors, then Master's (Global, Residential, Counseling, Computer Science, MBA).
You will be given a card to write down your name with phonetic pronunciation.
On Commencement Day you will receive a diploma cover with a place holder.
You should receive your diploma 4-6 weeks after your last day of class. It will be mailed to the address provided on your Graduation application form. Please note that your Graduation application will not be processed until your student account balance is paid in full. Further questions should be directed to registrar@sofia.edu.
While we are celebrating our achievements during this event, we should always remain professional during the Commencement and while at the venue.
You are asked to participate in the entire Commencement ceremony. We ask that you return to your seat after you cross the stage. The conferral of the degrees will be done after all have walked across the stage.
Yes there will be photos taken before, during, and after the Commencement ceremony by a professional photographer. Afterwards the photographer will send a link out for purchasing the photos.
A small reception will be held immediately after the ceremony.