The Master of Business Administration (MBA) provides students with comprehensive and well-integrated instruction in business fundamentals and decision making. It focuses on the development of deep self-knowledge and emotional intelligence that benefit managers across a range of business contexts. The program is designed to provide graduates with the knowledge, skills, and transpersonal perspective necessary to foster an organizational culture of value-driven, analytics-based decision-making in a competitive global strategic environment.
State Authorizations for Distance Education
Sofia University is licensed, registered, authorized, certified, or formally exempt in the following states and territories as indicated on our State Authorizations page.
Professional Licensure
Please visit our Professional Licensure page for more information.
Work Integrated Learning-Based Internship Program
A student may participate in the Sofia University Work Integrated Learning (WIL) Program which is fully integrated with the degree program. After they complete the WIL Internship class, they will be required to take a 0–credit Internship class each quarter during their program, which will aid them on their continued internship journey while in the MBA program.
Internship Eligibility for F-1 students:
You are a student enrolled in a graduate degree program – For all master's and doctoral level degrees at Sofia University (including those granted to domestic students), internships are an integral part of the training.
Prospective F-1 students who have been in F-1 status and previously enrolled full-time at a college or university in the U.S. for at least one academic year (one academic year at Sofia is defined as three full-time quarters per the academic calendar) in the following, master's degree programs DO NOT need to fulfill the one-year academic requirement to apply for CPT:

Master of Science in Computer Science – MSCS – STEM Cip Code 11.0701.
Master's in Business Administration – MBA – Cip Code 52.0201.

In order to obtain approval to participate in an internship, you must be able to show that your curricular practical training directly relates to your major area of study. When a student files a CPT Authorization Request, this application will be reviewed by a qualified Internship Faculty Advisor. The Internship Faculty Advisor will review the proposed internship experience and sign-off if it adequately correlates with and supports the training objectives of the student's degree program.
All internship participants must maintain a 3.0 GPA throughout their participation in internships, with certain limited exceptions.
For those students unable to find a placement in the first quarter, the university can assist in locating a placement; will help a student to find an appropriate substitute internship, or suggest the filing of a temporary waiver.
To learn more about Sofia's internship policies for check out our Domestic Internship Handbook and International Internship Handbook. Our Internship Handbook will help you learn about our Work Integrated Learning Internship Program, overall qualifications, and internal processes on how to apply.
At-a-glance information about this course for your convenience:
| | |
| --- | --- |
| | |
| | |
| | 18 Months (The program is designed to be completed in 1.5 years for full-time students (who take 9 units per quarter) and between 2 and 2.5 years for part-time students (less than 9 units per quarter). The maximum allowable time for degree completion is 4 years.) |
| | |
| | |
| | |
| | Choose from On-Ground or Hybrid & Weekend Courses (Each term students will take one online fully asynchronous course and one course in a hybrid residential format. In the hybrid modality three of the five class sessions are held on campus during the weekend, while the other two sessions are held synchronously online.) |
| | Palo Alto, California campus located in Silicon Valley, or Costa Mesa campus located 25 minutes from Los Angeles |
| | Click here to see admissions requirements |
| | Not Required (Simplifying your pathway towards a solid MBA) |
| Enhanced Experiential Pedagogy: | The Work Integrated Learning (WIL) Program at Sofia offers students immediate access to internship opportunities following their acceptance to the university. |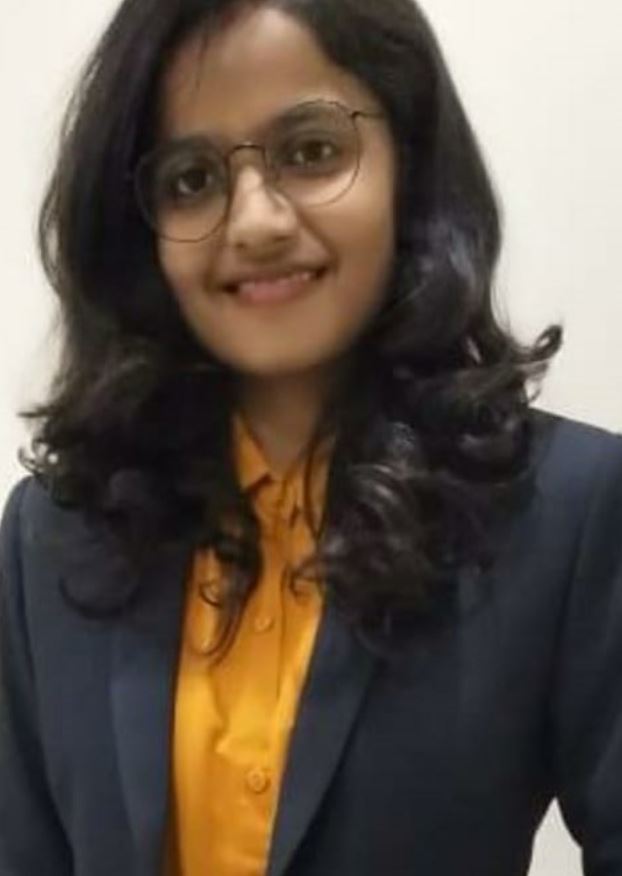 As the workforce evolves, a graduate degree shows me the dedication to enhancing my industry expertise and credibility. By earning a graduate degree from Sofia University, I continue to expand upon my wealth of knowledge, preparing myself for a life of constant learning, and I now have the confidence to compete in today's advanced technological world.
We blend scholarship in transpersonal psychology with meaningful, transformative learning that inspires reflection, self-actualization and authentic leadership development.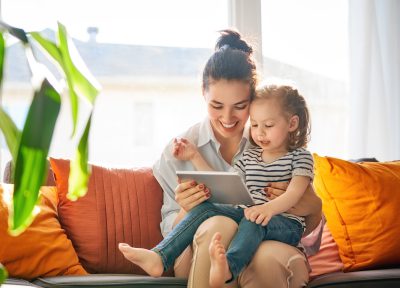 Advance your career with a program that accommodates your full-time job, family commitments, or other demands. We designed our flexible online MBA with you in mind which is why our courses are offered in a weekly or bi-weekly virtual-online format so you can schedule your classes when you need them.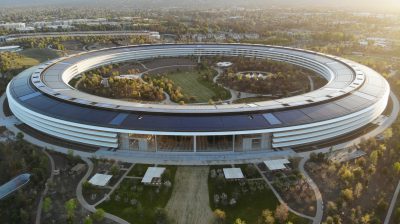 In 2018 our MBA was ranked in the top 5 online MBA programs in Silicon valley by the Online MBA Report. We continue to be one of the most affordable options in the Silicon Valley region with our MBA priced under $23k.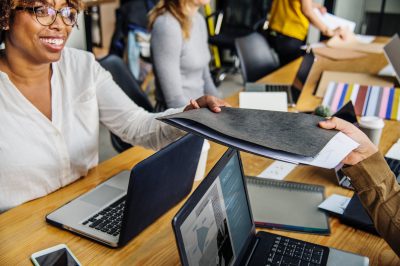 Sofia is accredited by the nation's premier regional accreditation body for higher education, the Western Association of Schools and Colleges (WASC).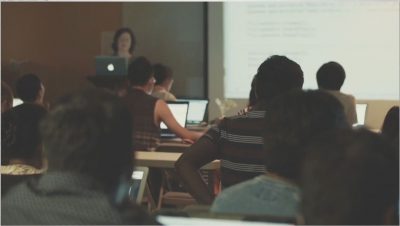 Our MBA faculty is comprised of influential innovators in the field of tech, business, and beyond.
Here's what you can expect to walk away from this program with…
Analytically evaluate both quantitative and qualitative data and models to generate insights into trends and business opportunities to formulate ethical and innovative strategic directions and operational plans in myriad business domains.
Strategically communicate using a variety of media and data analytics tools and visualizations to effectively communicate both internally and externally in a positive, innovative, and transformative manner.
Apply the concepts, tools, practices, and strategies of core business disciplines to strategically analyze business issues and develop practical, analytics-based solutions in a business environment.
Describe the contributions of geopolitics, economics, environmental awareness, social responsibility, sustainability, and cultural diversity to the contemporary global business environment, and develop ethical, analytics-based business strategies that address, integrate, and balance these factors.
Concentrations/Career Paths:
Pick the path that speaks to your journey – both personally and professionally.
Business/Data Analytics (STEM Certified)
Possible Career Outcomes Include:
Data Analyst
Data Scientist
Statistical Analyst
Management of Technology and Innovation
Possible Career Outcomes Include:
Leadership & Organizational Effectiveness
Possible Career Outcomes Include:
Project Management
Marketing
Possible Career Outcomes Include:
Marketing
Product Manager
Account Management
Sales Representative
To receive a Master of Business Administration degree, a total of 36 units are required for graduation. The following are specific degree requirements:
There are 3 mandatory business administration foundational courses that must be completed. Each course is 3 units for a total of 9 mandatory core units. The Core consists of courses that aim to provide students with both the human relations and quantitative decision-making skills to lead business operations.
MBA2001 Personality and Motivation (3)
MBA2002 Positive Psychology for Business (3)
MBA2003 Decision Science 1 (3)
Business Fundamentals courses provide exposure to the major functional areas of business. There are 4 business fundamentals required courses:
MBA3002 Financial Accounting (3)
MBA3005 Operations (3)
MBA3006 Business Law and Ethics (3)
MBA3008 Marketing (3)
Advanced courses allow students to explore issues of innovation, technology, and advanced topics in transpersonal psychology, leadership and organizational behavior.
MBA4401 Technology & Innovation (3)
MBA4302 Organizational Psychology (3)
MBA4301 Organizational Leadership & Mgt. (3)
MBA4601 Marketing and Consumer Psychology (3)
Each course is 3 units for a total of 12 units. Students need only to take any four of the following courses:
MSCS 2202 Machine Learning
MSCS 2401 Data Science
MSCS 3019 Data Visualization
MSCS 3804 Cyber Security and Information Assurance
MSCS2201 Artificial Intelligence
MSCS3008 Introduction to Robotics
MSCS3805 Statistical Analysis for Computer Science
Frequently Asked Questions (FAQs):
This section aims to address the most common inquiries we receive about the Master of Business Administration (MBA) – Work Integrated Learning (WIL) degree program, providing prospective students with detailed insights.
For full-time students (who take 9 units per quarter), the program can be completed in 1.5 years. Part-time students (those taking less than 9 units per quarter) typically finish the program in 2 to 2.5 years. However, students have up to 4 years to complete the degree.
Sofia University assists students who may struggle to secure their first internship placement. The university can help in finding a suitable placement, suggest alternative internships, or advise on the filing of a temporary waiver. Additional resources include the Domestic Internship Handbook and International Internship Handbook, which provide comprehensive insights into the program.
The WIL program is open to all students enrolled in the MBA program. Additionally, for F-1 students in particular, it's important to note that internships form an integral part of the training, with specific requirements around the relevancy of the internship to the student's area of study. A GPA of 3.0 must be maintained during the internship.