Purpose and Philosophy...
Sofia University is one of the first transpersonal universities in California, founded by Robert Frager, PhD, in 1975. We continue to be a leader in transformative education by providing access to rigorous education based on transpersonal teachings and we're dedicated to bringing our unique perspective to contemporary challenges, giving our students the tools to make a difference in their lives, careers, and communities.
Purpose and Philosophy...
On behalf of Sofia University, the Alumni Affairs Office would like to take this opportunity to recognize and celebrate alumni who have made important contributions to their communities and whose actions honor the legacy of excellence at Sofia University.
Eligibility and Criteria...
In order to be eligible for the Excellence in Teaching Award candidates must have taught at least one course within the previous year in any of the following quarters: (Spring 2023, Winter 2023, Fall 2022, Summer 2022).
Faculty who teach courses in more than one Institute (for example in the MBA program and MATP program) will be eligible for nomination in either Institute. Nominations may be made by both students or faculty members. Each person may only nominate one teacher for an award.
Nominations must be submitted by July 15, 2023.
Eligibility and Criteria...
The final Award recipients will be selected by an Awards Committee, such as the Provost of Sofia University and to such University approvals, if any, as may be necessary. Only complete nomination forms will be considered.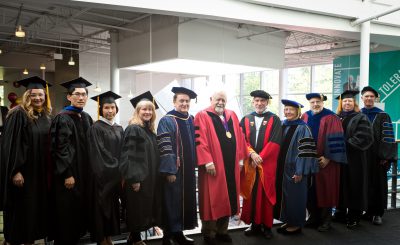 To nominate a faculty for an award, click on the link below!
Nominations Open for 2023 Excellence in Teaching Awards
Nominations are accepted from Sofia faculty and students.
Nominations Close for 2023 Excellence in Teaching Awards
Acceptance for nominations will close on July 15, 2023 for 2023 Excellence in Teaching Awards.
Nominations are Reviewed and Awardees Notified
The Awards Committee will review nominations, and award recipients will be notified by August 15, 2023.
Awardees Invited to 2023 Commencement
Recipients will be awarded at the Class of 2023 Commencement on September 22, 2023 at our Costa Mesa campus.