Sofia University is a passionate, dynamic learning community that fosters multiple ways of knowing. We are dedicated to academic excellence with a shared commitment to authenticity, inclusivity, cultural humility, ecological stewardship, and service to others. Our curricula focus in six areas of inquiry: the intellectual, emotional, spiritual, physical, social and creative aspects of life.
Sofia University has initiated a search for a new Vice President of Academics (VPA). Sofia University is seeking an accomplished academic entrepreneurial leader who will be working with the Associate Vice-President Academic Initiatives & Chief Learning Officer (CLO) and other members of Sofia's administration. The new VP Academic will oversee our academic operations and programs, provide strategic academic guidance, and is expected to be a highly visible and trusted educator and oversee our relationships with our external communities. As an innovative academic leader, the new VP Academic will work with faculty, staff, and students to promote the development of high-quality, market-demanded programs and initiatives that promote Sofia's established brand and ensures our long-term sustainability.
A selection committee chaired by the President and consisting of members of the Executive Team along with Board Members will oversee the interview and selection process. Members of Sofia's faculty, staff, and students will be included in the selection process and encouraged to participate in the process and provide their input and opinions with respect to the new VPA.
 The VPA serves as an advocate for all educational programs, providing leadership to faculty, staff, and administrators to ensure consistent high-quality standards in curricula and programs that meet the needs of our undergraduate and graduate, domestic and international students.  The VPA oversees the academic integrity of the University and provides leadership in long-range planning, budgeting, community engagement, curriculum, new program development, and faculty support. The VPA will foster an entrepreneurial culture at Sofia that embraces its humanistic and transpersonal origins, innovation, promotes educational equity, and is focused on demand-based learning and student success. Working with campus constituents, the VPA will directly supervise the implementation of Sofia's revised and reaffirmed strategic goals and lead in the development and launching of new programs and partnerships.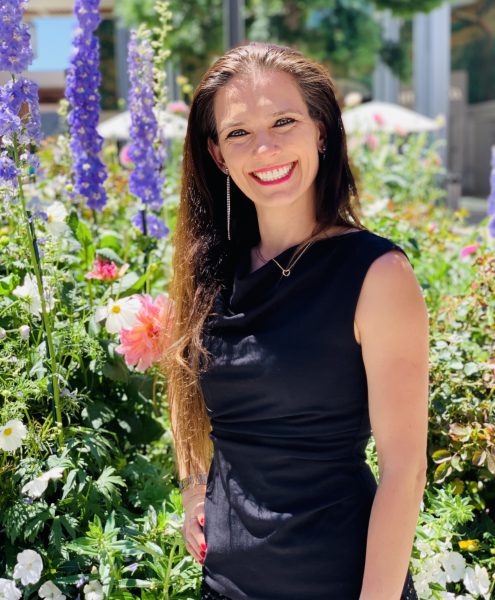 AVP HR, Administration & Board Governance Title IX Coordinator
"At Sofia we believe people are our biggest assets. Our organizational culture implements what Richard Branson stated "Train people well enough so they can leave. Treat them well enough so they don't want to."
Phone: 888.820.1484 ext. 10200
Email: renate.krogdahl@sofia.edu
3333 Harbor Blvd.
Costa Mesa, CA 92626
1069 E. Meadow Circle
Palo Alto, CA 94303